Painting Tips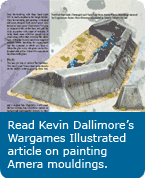 All Amera mouldings for sale on this site are supplied unpainted in white plastic. Before use, most people will want to paint and decorate the mouldings to be as realistic as possible.
The mouldings are all produced with an edge, which you may wish to hold during painting, or remove before starting. Either way, a sharp craft knife is required to remove the lip.
Before paint is applied, the whole moulding should be washed in water with a small amount of washing-up liquid. This will remove any traces of grease and make the paint adhesion that much easier.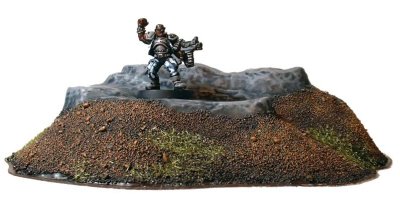 F213: Scenery Set (one of three).
Next, it is recommended that the entire surface is coated with undercoat. Acrylic car primer sprays are ideal for this task, some car spray paints are dedicated to plastic, are labeled such and are the best to use.
Finally, acrylic paints should be used to colour the item. You should be able to find acrylics in most model shops or art supply retailers.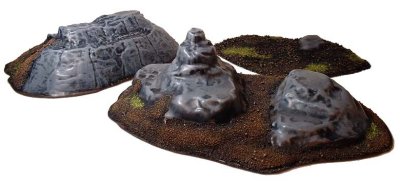 F213: Scenery Set.
For extra effect, you might like to add "grass" material and foliage, available from your local model shop.
This page features some images of Amera Products that have been professionally painted by Ian Haynes, and are included here with his kind permission.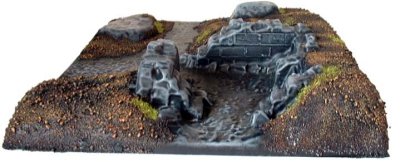 F209: Ruined Building.